As the season ramps up I'm going to start doing these on a regular basis, hopefully.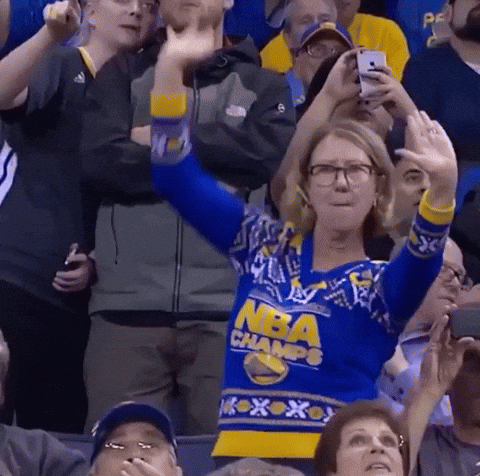 This one was big for my confidence. I know the Rockets didn't have Harden with them tonight but we didn't have KD. More importantly it means I won't have to listen to bullshit hot takes tomorrow on why someone thinks the Rockets will beat the defending champion Golden State Warriors. HA! The only reasons these wins matter to me are so that the Warriors can wrap up the 1 seed, and I won't have to listen to bullshit about how the Warriors didn't play well against (name team) in the regular season come playoff time.
Overall, the Warriors are playing really well and more importantly are giving the studs some rest. Tonight KD sat out, so Steph, Klay, and Draymond decided they would all go off against the rockets. Steph had 29, Klay had 28, and Draymond got a triple double making the Warriors 22-0 every time Dray gets one. Klay got really hot in the fourth and started pulling up from every where. Steph is playing really well obviously, but he's been careful since his return, actually good. Draymond stays killing it.
The Rockets decided to employ the worst strategy of all time, which is put up 50 threes against the best shooting team in the league. It did not work, thus the Warriors continued their 9 (I think) game road win streak. Chris Paul also played like a dick the whole game and kept pushing of defenders but that's neither here nor there. Warriors play the Clippers on Saturday at 12:30.