Wow that has to be the most depressing shit I have ever heard. Imagine being a head coach of an SEC football team one year, and an intern the next year. Maybe that's when you know that coaching football might not be for you. It's the fact that it wasn't even media or rivals calling him an intern, it was Nick Saban himself who basically took Butch Jones' dignity, balled it up, and threw it in the garbage.
Let's look at his resume. 14-24 in SEC play at Tennessee, he forced Brett Kendrick to play with a concussion so he could try to save his job, he allegedly called a player a traitor for helping a rape victim, oh, and he won the Music City Bowl. I don't think any of his former players speak very highly of him especially Jauan Jennings. All in all Butch Jones sucks and its a reflection of Tennessee as a whole.
Tennessee is one of those teams that falls into the category of "we think we can win the championship every year because we're in the SEC." The only team that has a shot of winning year in year out is Bama. Other than that, all of the other SEC teams might have one good year every four years. That's gonna trigger so many people, but it's true. Alabama is the only team that can always attract the best players in the country, along with one of the best coaches in college football history. The other teams need studs like Cam Newton, Tim Tebow, or Johnny Manziel to be successful every couple of years. Tennessee is always going to have problems if they expect a national championship every year.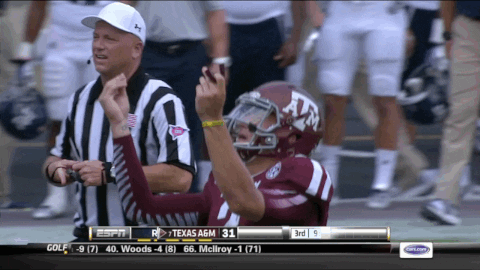 (I just added this because I miss him #comebackszn)
Was intern Butch Jones the answer, absolutely not. But don't expect them to be good this year because they're still run by the owner of the Browns.